×
BlueGlass Tallinn became
Pineparks
on 23.12.2022. Read the full press release
here
How To Successfully Outsource Web Development Company
Outsource Web Development Company and forget about IT problems in your company. Web development is a necessary project for any business in this digital era. This is because it makes the essential steps in ensuring that your business grows broadly on the internet and that you can reach out to as many potential customers as possible. This makes it a service that's high in demand.
Different businesses have their take on the project. Some would entrust it to their in-house developers, while others would look to outsource Custom Web Application Development Services London. Considering the many requirements and needs of such as project, many businesses opt to hire a third-party company to come in and sort their web development needs.
While this might seem an excellent step, you should be careful with the hiring process. Hiring the right developers will benefit your business, but settling for mediocre developers might lag you behind and save time and money. This is why proper attention should be involved to outsourcing Custom Web Application Development Services London.
For a successful procedure, here are the best steps to follow when hiring a outsource web Development company.
1. Decide on Your Goal
Business or project goal is often the reference point for any project. Before looking for professionals to fill that development spot, you should clearly define the project's goals. Deciding on the expectations and results you want to be met should ease the entire process. This will help you have a solid direction on the project as there is a target in place.
2. Clarify the Project Requirements
Every project has its requirements. You should clearly state the requirements for your web development project to execute it properly. This includes the resources, expertise, skill set, and much more. These factors will pinpoint the necessities for the project and help you know what is needed to execute it. Proper research and consultation are necessary for this step.
3. Calculate the Timeframe and Budget of the Project
The expected timeframe and budget are among the essential factors of a web development project. Each business project should run for a particular period, and you should state that clearly in your project. A well-indicated budget is also instrumental for your project so that you can maintain your business financially.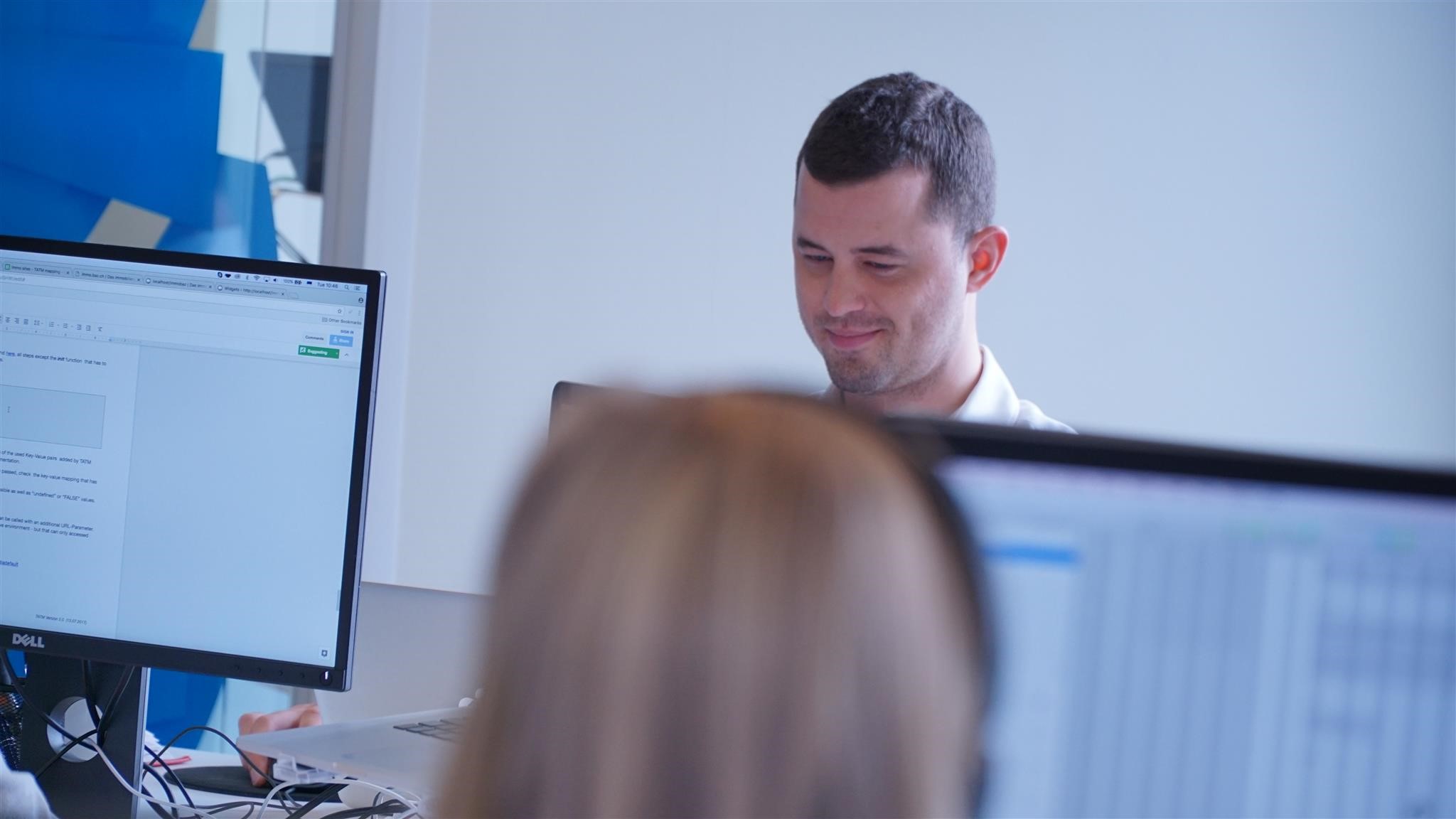 4. Choose the Type of Outsourcing
There are several alternatives when hiring. This often depends on the working model, preference, target audience, and other personal reasons. Some of the outsourcing options include
Onshore outsourcing – this is outsourcing development services in your country. It is best for companies that want frequent physical meetings with the developers for updates and up-close evaluation of the progress.
Nearshore outsourcing is outsourcing development services in a country within your time zone. One that you share similar times for effective communication and tracking.
Offshore outsourcing – this is outsourcing development services from a foreign country. It is for companies considering the quality and won't mind entirely communicating online with the developers.
5. List Potential Candidates
Once you have decided on the necessities of your project and the type of outsourcing you'd settle for, you can move on to listing the potential candidates for the position. There should be proper screening for all the potential candidates to ensure you only get the best ones. Line up the top five candidates and prepare to screen them further.
6. Prepare for Interview and Questioning
Once you have your list of the best professionals for the spot, you should schedule interviews with each candidate to ensure you only land the best for your project. The questioning and interview process should filter every detail needed in Custom Web Application Development Services London. This will help you determine which applicant fits the position and meets your project goals.
7. Hire a Outsource Web Development Company
Once everything is said and done, you can hire the best among the top-selected candidates or for the position. It would be best if you communicated this in advance so the project can commence as soon as possible. Ensure you also run through the project again with the hired outsource web development Company to ensure nothing is left behind during the entire timeline the project will run.
8. Ensure Efficient Communication
Efficient communication is critical. The developer should communicate all the progress made and the challenges met, and you should hold a meeting with them to discuss how to approach those matters. Ease communication will enable you to get desired web app development project results.
Web development is a critical inclusion to any business, given its impact on the venture. There are many benefits to enjoy from the project, and it is essential to consider doing your best in the hiring process to get the best Custom Web Application Development Services London. The necessary steps should be followed to avoid leaving any important detail behind to enjoy the best results.