×
BlueGlass Tallinn became
Pineparks
on 23.12.2022. Read the full press release
here
Web design agency in London
Pineparks is a leading web design agency in London, UK. With a team of experienced and talented designers, developers, and digital marketing experts, we help businesses and organizations across a wide range of industries create stunning, user-friendly websites that drive traffic and generate leads.
Founded in 2015, Pineparks has quickly established itself as one of the top web design agencies in London. We take a holistic approach to web design, combining beautiful aesthetics with cutting-edge technology to create websites that are not only visually appealing, but also easy to use and navigate. Our team has extensive experience working with a wide range of clients, from small startups to large corporations, and we pride ourselves on our ability to deliver high-quality results on time and on budget.
At Pineparks, we believe that a website is more than just a digital brochure; it's an important tool for driving business growth and success. That's why we work closely with our clients to understand their unique goals and needs, and develop a customized web design strategy that will help them achieve their objectives. We offer a full range of web design services, from initial concept and design to development and launch, and provide ongoing support and maintenance to ensure that our clients' websites continue to perform at their best.
In addition to web design, Pineparks also offers a range of digital marketing services to help our clients attract and engage their target audience. From search engine optimization (SEO) and content marketing to social media management and email marketing, we have the expertise and experience to help our clients drive traffic and generate leads.
Web design process in Pineparks
Web design is the process of creating and designing a website, from the initial concept and planning stages to the development and launch of the finished product. This process typically involves several key steps, including:
Research and planning: The first step in web design is to conduct thorough research and planning. This involves understanding the goals and objectives of the website, as well as the target audience and competition. This step also includes creating a sitemap, which outlines the structure and navigation of the website, as well as a content strategy, which outlines the type and amount of content that will be included on the website.
Design and wireframing: Once the research and planning phase is complete, the next step is to begin designing the website. This typically involves creating wireframes, which are simplified versions of the website that outline the layout, structure, and functionality of the site. Wireframes are used to get a sense of how the website will look and function, and to make any necessary revisions before moving on to the next step.
Development: After the wireframes have been approved, the next step is to begin developing the website. This involves coding the website using a variety of languages, such as HTML, CSS, and JavaScript. The development phase also includes integrating any necessary features or functionality, such as e-commerce capabilities or social media integration.
Testing and debugging: Once the website has been developed, the next step is to thoroughly test and debug the site to ensure that it functions properly and is free of any errors or bugs. This step is crucial to ensure that the website performs well and provides a positive user experience.
Launch and maintenance: After the website has been tested and debugged, the final step is to launch the site and make it available to the public. This typically involves uploading the website to a web hosting provider and making any necessary updates or changes. Ongoing maintenance and support is also important to ensure that the website remains up-to-date and continues to perform well.
Why web design is important?
Web design is important for a number of reasons. First and foremost, a well-designed website is crucial for creating a positive user experience. A website that is visually appealing, easy to navigate, and functions properly is essential for keeping visitors on the site and encouraging them to explore and interact with the content.
In addition, web design is important for building trust and credibility. A professional, well-designed website sends a message to visitors that the business or organization is legitimate and trustworthy. This is particularly important for small businesses and startups, as a well-designed website can help them establish credibility and compete with larger, more established organizations.
Another important reason why web design is important is for search engine optimization (SEO). A website that is optimized for search engines is more likely to rank higher in search engine results, which can drive more traffic to the site and generate more leads and sales.
Finally, web design is important for staying competitive in today's digital landscape. With more and more businesses and organizations going online, it's essential to have a website that stands out and helps you compete with others in your industry. A well-designed website can give you a distinct advantage over your competitors and help you succeed in today's digital world.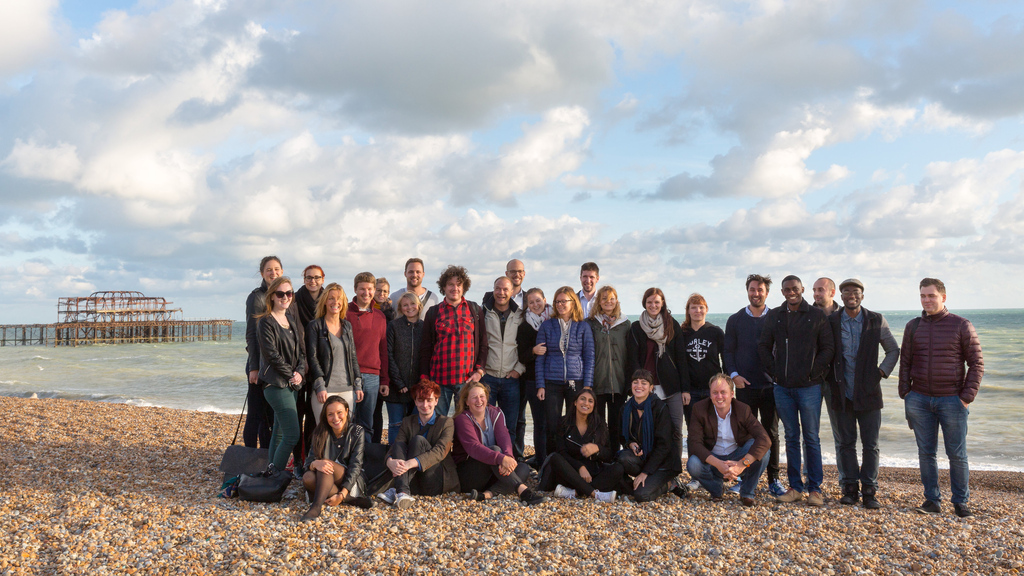 Conclusion
Overall, the web design process is a complex and multi-faceted endeavor that requires a combination of creativity, technical expertise, and strategic planning. By following these key steps, web designers can create effective, user-friendly websites that help businesses and organizations achieve their goals and succeed online.
At Pineparks, we are passionate about helping our clients succeed online. If you're looking for a web design agency in London that can help you create a stunning, user-friendly website that drives business growth, look no further than Pineparks. Contact us to know more about our services and how we can help your business thrive online.