×
BlueGlass Tallinn became
Pineparks
on 23.12.2022. Read the full press release
here
7 reasons why choose wordpress for your website
Every entrepreneur knows that cost effectiveness and simplified administration are key elements when starting a business. So let's consider why choose wordpress for your website is a good choice for a developing business.
The platform is user friendly
Appealing design, mobile friendliness, fast load time – it is a common belief that these aren't reachable goals and require excessive funds when you start a business. But your website is your digital storefront. WordPress is a free open source content management system (CMS). It is very user friendly and also used by corporations like TechCrunch, Best Buy and Xerox.
Most popular CMS
Thanks to the user friendliness of the CMS it has become one of the most popular in the world. More than 20% of all websites have been developed on WordPress and it is a standard for every developer. Maintenance and content management are simple, making it easy for a small business to keep it in-house.
Support Community
Thanks to its popularity there's also a strong support community so the bugs and system errors are addressed quickly. With a sufficient knowledge of English, everyone's able to find a solution to questions concerning the technological side of their website.
Safety
WordPress is definitely one of the safest platforms out there. The CMS gets regular updates. There's an extensive selection of plugins for safety, expanded options and user friendliness.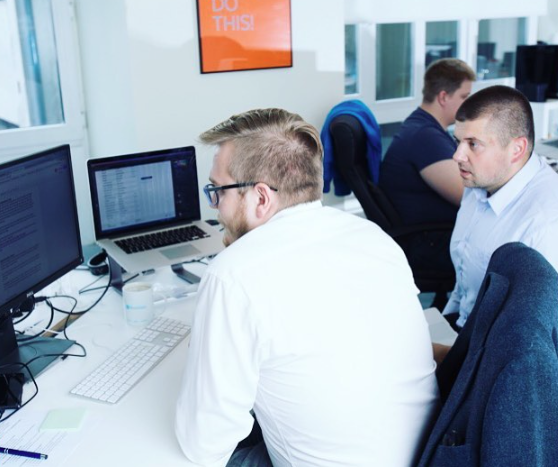 Extensive selection of plugins
To bring out a few: SEO (search engine optimization) plugins, Google Analytics & Tag manager plugins, etc. Data gathering and integration with third party platforms has been made rather convenient.
SEO
For example, after the Google algorithm update last year that made website landing time and mobile friendliness even more important in terms of SEO, WordPress was one of the first to offer the AMP (accelerated mobile pages) plugin. Making the testing and implementation of AMP version of your site user friendly.
WordPress is here to stay
The WordPress trademark belongs to the WordPress Foundation since 2010. It is a non-profit organisation that stands for the development of the platform and gathers the development team under its umbrella. One of the creators of WordPress Matt Mullenweg sees the future of the platform in social, mobile and applications.
If you'd like to know more about the range of services we provide and discuss working with us, then please write us – and let's discuss your project in detail.